The full auto hole punching and wire embedding production line is mainly to realize the hole punching, wire embedding and cutting of automatic smart card manufacturing process. The production line is made of material feeding group, hole punching group, wire embedding group, cutting group and collection group. These five equipment can be separated, while assembled by buckles after adjusting the precision of whole production line. It is full controlled by electricity with man machine interface.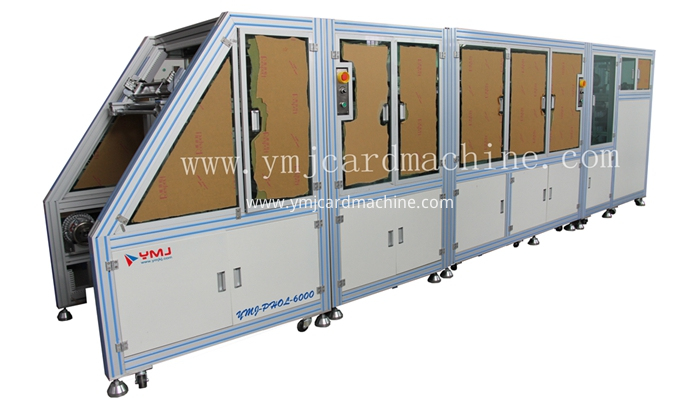 This production line can be used for several material like PVC and PC, applicable thickness range from 0.125-0.4mm, the largest width of material is 540mm. It normally produce sheets which are 3×8 (320mm long) or 6×8 (640mm long), it also can produce 5X5, 6X7, 4X8 sheet.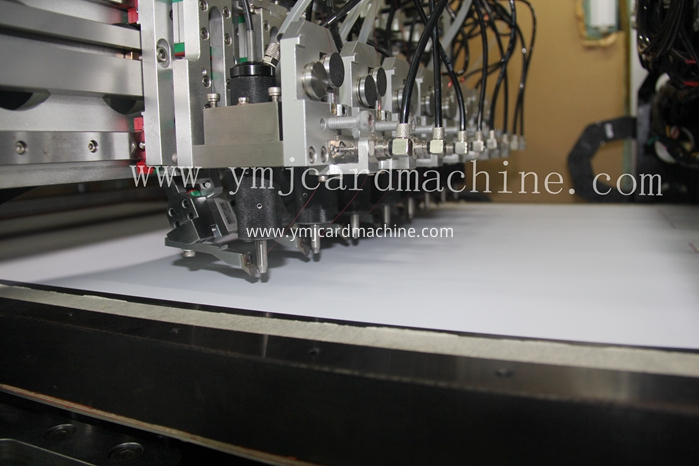 This production line can be applied to embed different sheet of antenna layer and different wire shape like snake, circle, dual interface card and so on contactless smart card Inlay wire. By using our professional software with simple CAD drawing software, it can finish different sheet antenna layer and different wire shape.