ShenZhen 2017 Asia Smart Card and Financial Consumer Exhibition came to the end on Aug.18th 2017. There are hundreds of exhibitors from more than 20 countries or regions around the world and thousands of visitors. As a professional RFID and smart card production equipment supplier, ShenZhen YuanMingJie Technology Co., Ltd got much attention during the exhibition, which adopts the 36 sq.m special booth.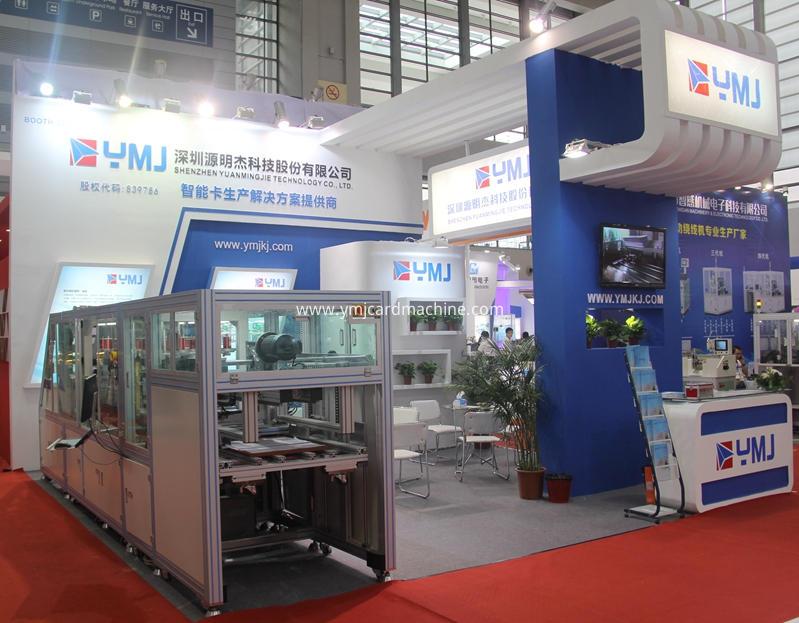 The special exhibition booth of YuanMingJie
The smart card equipment displayed in this exhibition was the new generation Full Auto Antenna Embedding Machine. Meanwhile the Full Auto Wafer Mounting and Bonding Two in One Machine, the Module Mounting and Bonding Machine and Full Auto Collating Machine were introduced to visitors.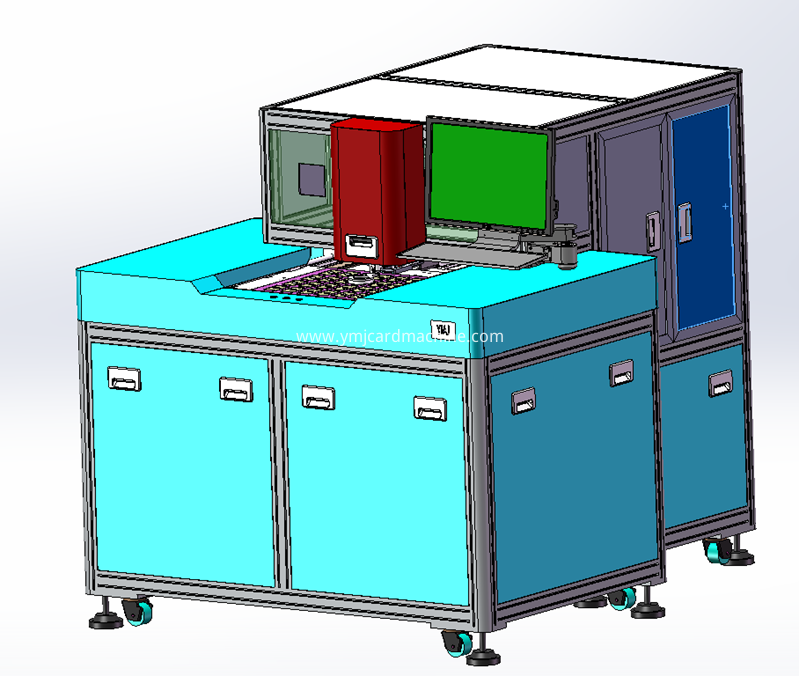 Wafer Module Mounting and Bonding Machine
Full Auto Wafer Mounting and Bonding Machine is used to weld the wafer and antenna on the contactless smart card sheet in inlay automatic production, which realizes not only the sheet feeding and collecting automatically, but also weld the wafer instead of chip or COB, upgraded the operating precision, reduced the procedure from wafer to chip or COB, and improved production efficiency.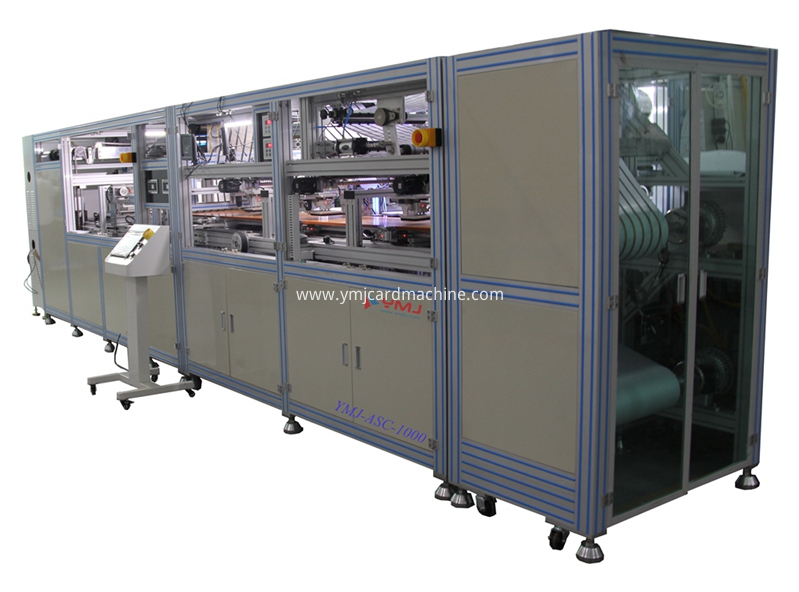 Full Auto Collating Machine
Full auto Sheet Collating machine is the new generation of Collating Machine, it adopts advanced ultrasonic technology to collate and attach the sheets and foils for card or inlay before lamination, which improves the bonding efficiency and production quality. Overlay foils and contactless Pre-lam (or Inlay) sheets feeding automatically, position monitor by vision system and corrected by correction system.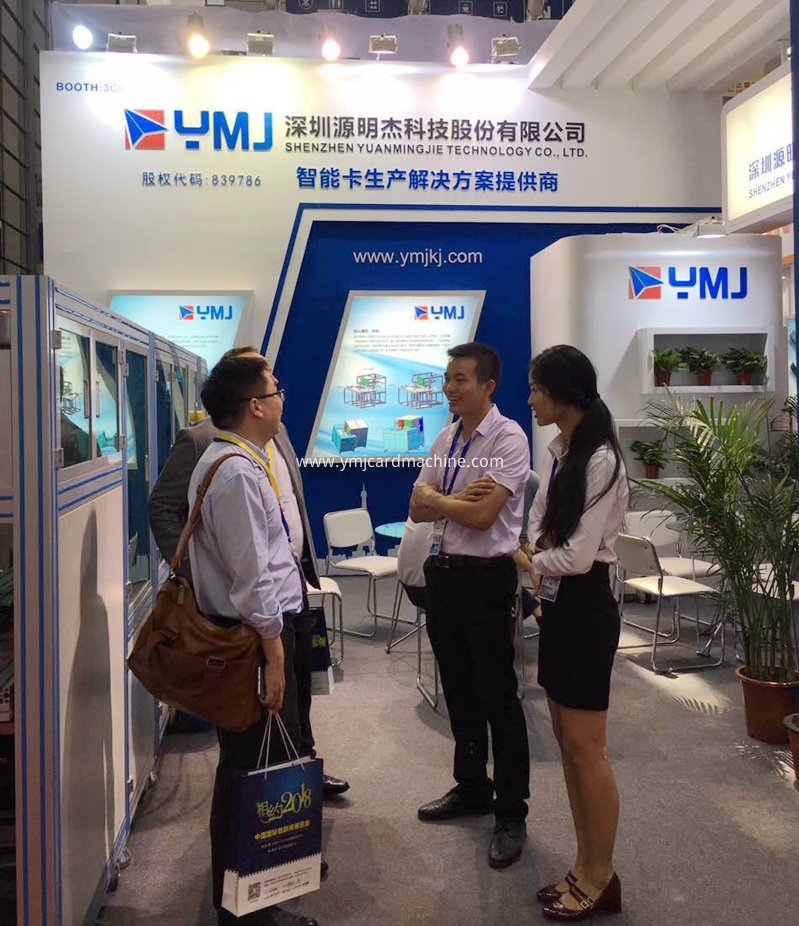 Visitors & Staff