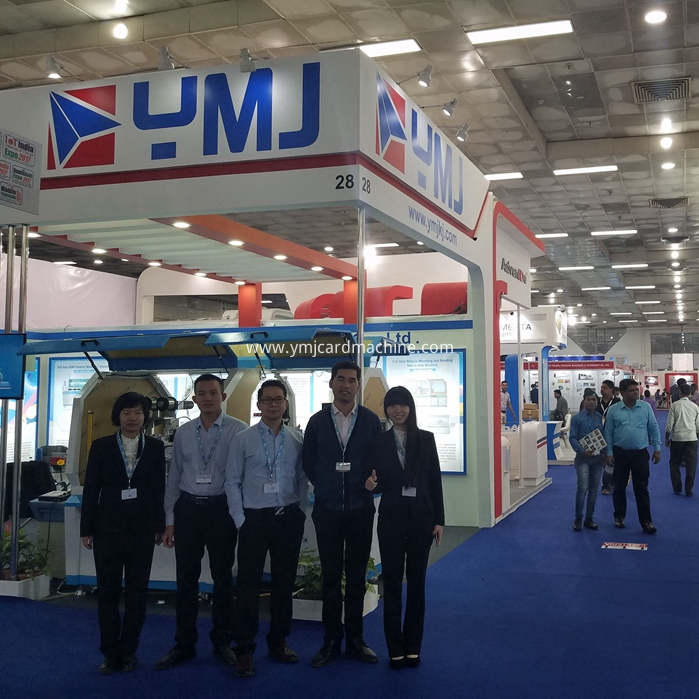 SMC India 2017 exhibition showed on Oct. 25th and 27th successfully. With gathering so many smart card industry professionals and visitors, ShenZhen YuanMingJie technology attracted hundreds of visitors and experts of Smart Card Production Line.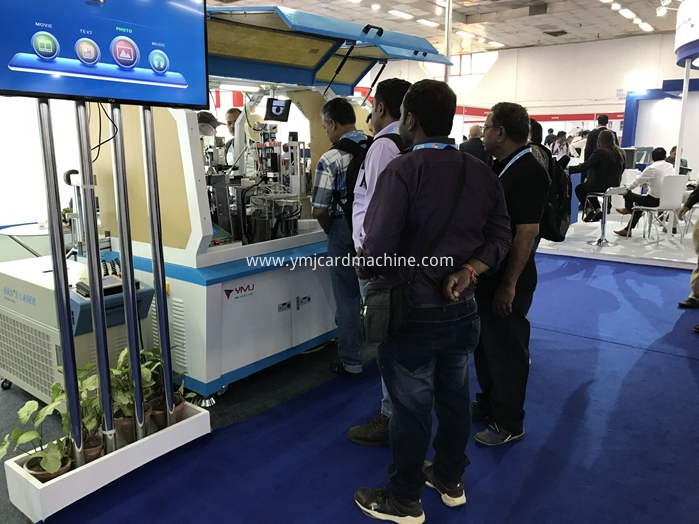 YuanMingJie Technology Co., Ltd took part in the exhibition with more than 350 exhibitors and more than 30 thousand visitors. Finance service suppliers from UAE, Saudi Arabia, Iran, Iraq, Pakistan, Libya and other middle east countries and Egypt, Sudan, Morocco and India, and so on countries gathered here to show their main products.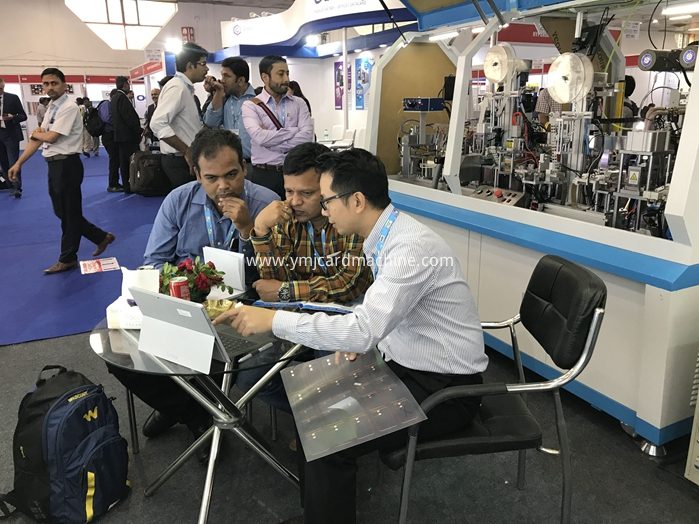 During SMC India 2017 exhibition, YuanMingJie Technology made good interaction with smart card professionals and manufacturers, who have communicated a lot about the smart card solutions. At the same time, we also put our promotion of our smart card equipment for developing our international status and market share.
Shenzhen YuanMingJie Technology Co., Ltd is devoted in R&D of smart card production equipment and solutions for smart card manufacturers. We are greatly push our international strategy, to offer better and better production and service for smart card manufacturers all around the world.